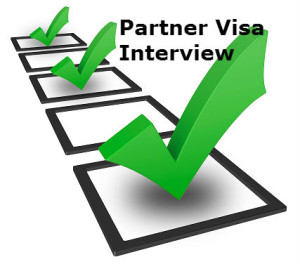 Partner visa interview prepartion MUST HAVE!
The Partner Visa Interview Preparation Guide includes an extensive list of questions likely to be asked by case officers during phone or face to face interview for partner visas. Including onshore 820/801; offshore 309/100 or prospective marriage 309.
This list is extensive and exhaustive. Quite often questions will be asked in relation to statements made by yourself, your partner or witness/reference statements. A case officer may also ask general questions that are completely unexpected.
The objective of case officers conducting interviews in the way they do is to test the accuracy, reliability and credibility of your application and the claims and statements made in them.
[hr]
More than half of Partner Visa cases lodged with Administrative Appeals Tribunal (AAT) are the direct result of information provided during case officer interviews (phone and face to face).*
[hr]
The list featured in the Partner Visa Interview Preparation Guide is a reflection of the way interviews are conducted. A case officer may ask some questions, such as in relation to family members then switch to something completely different, then soon after switch back to asking questions about family members.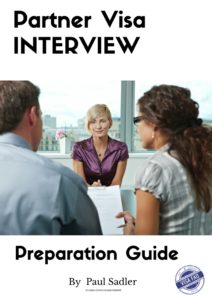 Case officer are always looking out for evidence of fake or 'sham' marriages that are arranged for migration purposes. This is technically termed a 'contrivance' and case officers seek to compile a list of anything that hints of a contrivance. This will prompt further investigation, leading case officers to assess the application as grant or refusal.
To avoid the pitfalls, be adequately prepared. Download your Partner Visa Interview Preparation Guide for only $7AUD.
* 2008 Parliamentary review into merits review process of failed partner visa applications.