Sponsoring an Employee
Employer sponsored visas are available for temporary and permanent migration. Sponsoring an employee can take place in one of four key visa programs:
Recent Tightening of Regulations
Sponsoring an employee for temporary work, such as 457 visa, or permanent, as in ENS 186 visa, has become more difficult recently because of a high number of visa scams.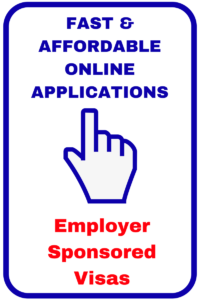 As a result, the Australian government has introduced tighter checks and balances in the application process. Changes have been incremental, but have been introduced to improve so called 'integrity of the system'. In short, to prevent rorting of the Australian work visa system.
For employers, this means that due diligence is required on proving the bona fides of job position, role and tasks, and nominated employee.
Failure to do so can, and often does, result in refusal of Standard Business Sponsorship application, nomination or visa application. 
For 457 visa applicants, this means higher risk of application refusal. There is also a heightened risk of flow through compliance obligations that may risk later applications, such as transitioning to permanent residence visas.
There are a number of areas were insufficient details WILL result in a refusal decision. These include, but are not limited to, the following.
Training benchmarks. Read about them here.
The TSMIT or Temporary Skilled Migration Income Threshold. Read more here.
Auditable Training Plans. This is discussed in Training Benchmarks.
Genuine Position Test
Statement of compliance
Some of these compliance areas feature in the Standard Business Sponsorship application stage. Some feature in the nomination application stage. However, all are very important for 457 visa application stage. Even more importantly, they are essential for ongoing compliance of Standard Business Sponsors.
The key to successful application, is to meet all documentary requirements to the satisfaction of Departmental case officers. If you are unsure of the depth or adequacy of your supporting documentation, feel free to contact us for assistance.