MIGRATION AGENT – ABOUT VISAFAQ
VISAFAQ started out as an informative blog site for people seeking general and non-specific advice. Over time, the blogs would rapidly and extensively become out-of-date. Not only was this problematic in management, it was also dangerous for people seeking advice through blogs. 
For this reason, VISAFAQ no longer posts regular blogs as Australian migration law is complex and ever-changing and rarely are two individual cases identical. Thus, advice for one person may not be the same for another in an identical situation. Thus,
IT IS STRONGLY ADVISABLE THAT YOU DO NOT RELY ON BLOGS FOR YOUR IMMIGRATION ADVICE!
This is because:
1. Blogs are trapped in cyber-space: They are locked in time and their content is mostly relevant only to the day the blog was published.
2. Blogs cannot fit your unique set of circumstances: What is appropriate for one visa applicant, may be different to yours.
3. Blogs are subjective, you may not have all the facts – just a rosy or pessimistic opinion of the author: Reasons for refusal of visas can be complex and numerous. Without knowing the full facts of the blogger's case, you may get the wrong idea and expose your own case to a higher risk of refusal.
VISAFAQ migration specialists deal with large numbers of clients who mis-managed their applications by relying on incorrect, inaccurate and out-of-date information contained in blog sites, and as a result had their visa applications refused.
VISAFAQ AS A FREELANCING PORTAL
Without dropping the name, VISAFAQ remains functional but as an online portal linking freelancing professionals from around Australia and the world onto a collaborative platform. Services are primarily Australian visa and migration oriented with additional support services provided.
VISAFAQ migration professionals are registered Australian migration lawyers and agents. Allied freelancers also provide assistance to clients in Australian visa and immigration related services such as business and investment consulting, recruitment and global mobility.
VISAFAQ migration professionals assist clients across a range of visa categories, including business, skilled, employment employer nomination and partner visas.
VISAFAQ professionals also have extensive experience in complex migration cases, covering visa refusals and cancellations that are reviewable by the Migration Review Tribunal (MRT), Refugee Review Tribunal (RRT) and Administrative Affairs Tribunal (AAT).
VISAFAQ TECHNOLOGY SOLUTIONS
We have proprietary web-based solutions to streamline client service processes. The benefits of our technology based approach include speed, efficiency, accuracy and cost effectiveness in our client services.
SOME OF VISAFAQ FREELANCERS
VISAFAQ freelancers are located around Australia and internationally. All freelancers operate independently and collaboratively to meet client needs in achieving positive migration outcomes.
Below are some of VISAFAQ's current freelance professionals.
Paul Sadler, Registered Australian Migration Professional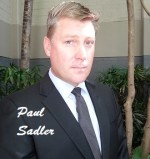 Based in Sydney, Australia, Paul is a registered migration agent with the office of the Migration Agents Registration Authority (MARA No 1382089). Paul has extensive experience with employment, employer nominated, business skills and partner visas. Paul has also assisted many clients with complex migration cases, including reviews with the MRT, RRT, AAT and Ministerial Interventions.
Languages: English, Mandarin, Bahasa Indonesia
Contact: Paul@visafaq.com.au
Herman Totsvig, Employment and Global Migration Specialist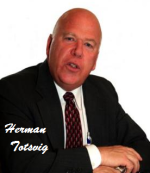 Based in Hamburg, Germany, Herman possesses a rich history of human resource management and global mobility. Herman has a long association with Australia and has assisted many clients with global mobility, employment relocation and employer nomination visas.
Languages: German, Danish, English
Contact: info@visafaq,com,au
Andre Toh, Business and investment visa specialist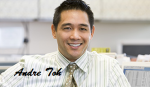 Based in Singapore, Andre has extensive experience in financial services and investment banking. In recent years he has accumulated a wealth of knowledge on behalf of his clients to assist in aligning business investment and migration planning.
Languages: English, Bahasa
Contact: info@visafaq.com.au